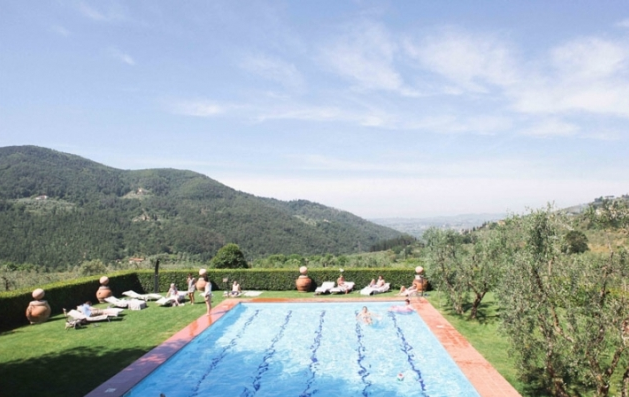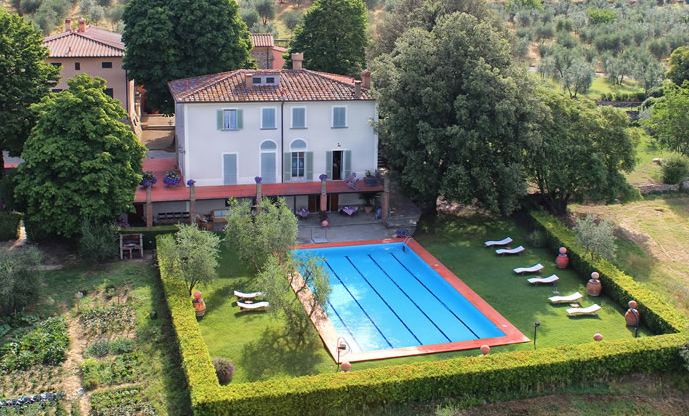 La Bella Vita
ART: THE KEY TO HAPPINESS IS BALANCE - DISCOVER FIRENZE AND SIENA
TBD 2019
Price : $xxx
(TO PAY ONLY A 30% DEPOSIT USE CODE TUSCANY19)
Join us on a creative adventure to discover Tuscany, Italy to immerse yourselves on a journey exploring the extraordinary city of Florence! We will discover the true and authentic Tuscan way of life as Tuscans are the masters in gracefully balancing all aspects of life through artistic expression.
In the peaceful and beautiful Tuscan countryside of Siena, our plan is to connect with nature and to discover a unique culture. Through artistic enjoyment, food and wine tastings with hands-on cooking lessons from expert Italian chefs who will teach us tricks and techniques of scrumptious Italian cuisines, to creative workshops, our senses will get lost!
A key to a healthy life lies in balance, on a physical and emotional level. We will visit the non-profit Flo to discover and learn more about self empowerment and to explore the true meaning in believing in oneself. Our Ambassador, Martina, will also lead a workshop on building connections, creating a powerful dynamic of trust and bond with each other.
We invite you on an excursion of self discovery and wellness to rest, re-nourish, and to relax through yoga and more!
WHAT'S INCLUDED
7 days/6 nights in the Borgo I Vicelli located in the Tuscan countryside nearby Florence

Healthy meals for all 7 days (breakfast, lunch, & dinner)

Daily yoga

Walking art tours in Florence, uncovering old treasures from the Medici times

Art and History Guide in Florence from local expert Beatrice Fabbrani

Delicious farm to table meals & local wine (breakfast, lunch and dinner)

Tuscan cuisine workshop with an Italic Kitchen & local chefs

Art discoveries and Workshops (Carta Fiorentina) with artists from Tuscany

Walking tour in Siena

Discover Val d'Orcia countryside
TRADITIONAL FLORENTINE WORKSHOP
This hands-on workshop will take you on a truly fascinating journey taking you behind the scenes of paper making while learning traditional techniques that has developed over centuries. Your inner child will thank you! We will explore different arts and crafts that make Florence unique through workshops with local artisans.
Crafts will involve a hands-on workshop where we will use Florentine handcrafted paper to create beautiful masterpieces. Don't expect any machines, we will learn the techniques in which artists only uses their hands and ingenuity, cutters and imagination, glue and passion, quality and tradition.
WHAT'S NOT INCLUDED
FLIGHTS / and meeting point
We will meet at Florence Airport on the 6th at 2pm.
If you cannot arrange a flight to/from Florence Airport, you can also fly into Pisa Airport (PSY) or Bologna Airport (BLQ). We will meet you at the Florence Train Station.
Please allow an 1.5 hour train ride from Pisa to Florence. From Bologna Airport to Florence, please also allow an 1.5 hour trip by train to Florence too.
ACCOMMODATION
We will be spend six nights at Borgo I Vicelli. This charming country inn is conveniently located near the historic center of Florence, in the town of Bagno a Ripoli. While still close to the exciting and energetic city, this inn is tucked away in quiet, relaxing vineyards of the countryside.
FOOD
To fuel the body is to fuel the mind and spirit. Traditional Tuscan meals will be offered throughout this journey. Right on the same land of Borgo i Vicelli is an organic farm so we will eat locally sourced organic food!
We will be a part of unique cooking classes and even use antique wood ovens in full respect of the Italian traditio, while learning the do's and don't of Italian cooking!
Italy may be known for pizza and pasta, but don't fret because there are options to avoid the gluten! Here, in Italy, the list goes on and on of gluten-free options/choices.
JOURNEY TOWARDS HAPPINESS
ART & HISTORY IN FLORENCE AND BEYOND
While in the historical center of Florence, we will visit key landmarks of the Renaissance and the Medici heritage such as the Duomo, the Battistero, Michelangiolo's David, Palazzo Pitti, Ponte Vecchio as well as the great Boboli Garden in Palazzo Pitti.
We will spend time wondering down piazzas, immersing ourself in Florence's unique history as we will learn more about what it means and feels to be drawn into nature, connect with others, and into new cultures. This is what traveling is all about. This is what we are searching for. Authentic lasting, and unforgettable connections. Together, we will experience the glorious history and culture Italy has to offer.
"the tuscans have the faculty of making much of common things and converting small occasions into great pleasures."
— HENRY JAMES
VISIT SIENA
This medieval walled city is gorgeous! Siena is well known worldwide for Palio de Diena, a famous horse race, which takes place twice a year. We will visit the heart of Siena, the city's gathering spot, The Piazza del Campo. The Torre del Mangia, a tower of 500 steps to be exact, leads the most extraordinary birds eye of the city.
Between the endless rolling hills and agriculture, we will head to Val d'Orcia to visit and enjoy the relaxing nature of the hot springs of Terme Naturali San Filippo.
Ambassador
FACILITATORS
GIULIA BACCI - FOUNDER OF WE ARE
Born and raised in Florence, Italy Giulia has been on her personal pursuit of what creates and maintains happiness. Giulia's kind heart and creative spirit shine through her work and are showcased in the giving back projects WE ARE does abroad. When she is not trying to find the key to happiness Giulia is a certified Hatha Yoga instructor and a lover of any adventure; from snowboarding on the slopes to dancing on water while surfing you will find her with a big smile and open heart.
Community Outreach
Workshop "HOW TO THRIVE" Flo - a Florentine non-profit
One of the foundational principles of WE ARE's mission is to give back to the destinations visited; redefining how we answer the call to travel. We will collaborate with the Flo, a non-profit based in center of Florence, where they strive to intertwine creative talent and social commitment together to create job opportunities in the fashion industry. Today, Flo is a store, welcoming customers from all over the world, and also a tailor (manufacturing) hub of excellent local production.
workshop 'How To Thrive: Find, Nurture and Defend Your Passion' to unite the local community.
During the workshop we will facilitate a series of activities encouraging both you, our adventurers, and the Flo Community to:
1. Identify your passions
2. Co-create together ways to nurture your passions so they can grow becoming part of your empowered life
3. Defend your passions, even when other people or circumstances attack it
4. Elaborate on strategies to build resilience together
One tree is planted for every retreat sign up to help protect our planet and natural resources. At check out, we also offer you the opportunity to give to this aspiring international project. If you are interested, find out more at
(TO RESERVE YOUR SPOT WITH ONLY A 30% DEPOSIT USE CODE TUSCANY19 AT THE CHECK OUT)
IMPORTANT : Please read our FAQ and Terms of Service BEFORE BOOKING!
Hope to see you there!